Local Moving

Morrows Moving and Storage 1976 Ltd will exceed your expectations as your #1 local Fraser Valley moving company. With Top notch moving services and unparalleled customer service and appreciation, your Chilliwack movers have it all. Our skilled professionals, equipment standards, and highly trained movers and drivers are ready to handle any local moving need you have. We provide all of our outstanding services at affordable rates so you can remain within your budget while still receiving A++ service.
Packing Options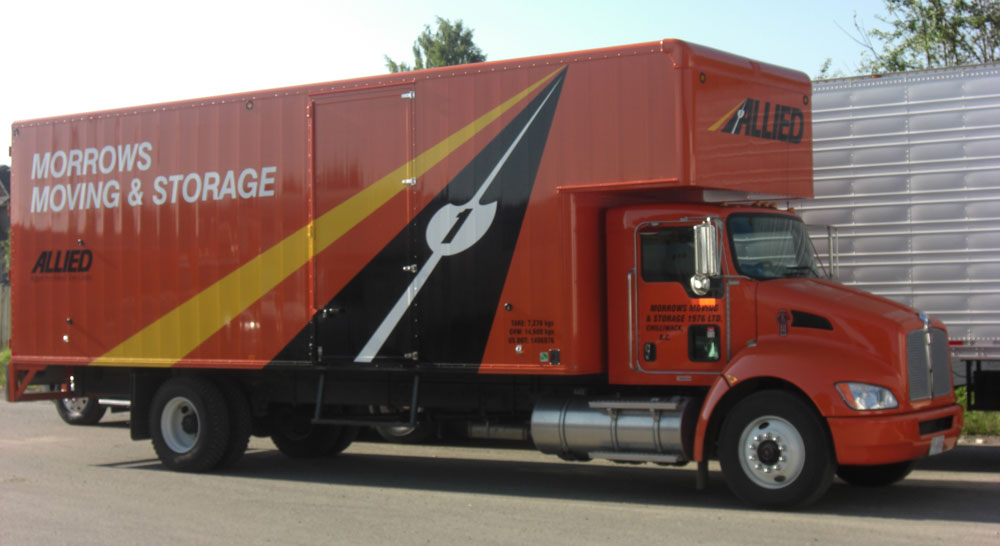 British Colombia Moving

Our professional movers in Chilliwack, BC, Canada are prepared to take you across the province, to wherever your new home in British Colombia may be. From Vancouver to Kitimat, Okanogan to Victoria or any number of smaller cities throughout the province, we take pride in helping our customers settle into their new home.

Cross-Country Moving

For us local moving also includes just about any other destination in Canada! We'll gladly relocate you from British Colombia to any other province as part of our local moving solutions. Whether you're headed just to Alberta or you're making the trek to Newfoundland, we promise all your belongings will make it there too. We offer some of the best rates on moves, backed by a team that has experience going the distance.
LOCAL MOVING CREWS/HOURLY RATES
Vancouver, BC to Hope BC is considered a Local Move. We provide Local Moving at an hourly charge based on the crew size best for your move.
1 – 5 Tonne Truck and 2 men
1 – 5 Tonne Truck and 3 men
2 – 5 Tonne Trucks and 4 men
2 – 5 Tonne Trucks and 5 men
WHATS INCLUDED IN THE HOURLY RATE
– Basic Insurance – which provides coverage limited to a maximum of $0.60 per pound per article should your goods get damaged or lost (To a maximum $50.00 per item)
– Fuel Surcharge
– Use of used boxes (Available for pick up and drop off to our office)
WHATS NOT INCLUDED IN THE HOURLY RATE
– 5% GST (Only GST is charged on services) PST on supplies ONLY
– Optional Additional Insurance for houshould goods
– Mattress Bags
– NEW Boxes
Please Call us at
1-888-322-3399
for an estimate of our hourly rates. Time starts when the crew leaves the warehouse and stops when the crew returns. Each truck is equipped with 120-140 furniture pads, Protective Floor Runners, Piano Skid and ample dollies. We have everything we need to make your move as easy and stress free as possible. Trust in Chilliwack's most careful movers
IT'S TIME TO GET MOVING
Don't worry about the hassle of renting trucks, figuring out transportation routes and trying to pack your things. Leave everything to Morrows Moving and Storage and focus on the move itself. While you get settled and comfortable in your new location, we'll make sure your prized possessions arrive safely alongside you. Reach out to us today at 604-795-9191 to discuss your move.
Here at Morrows Moving and Storage 1976 Ltd. We can also provide you a wide selection of Packing Materials and Packing Options